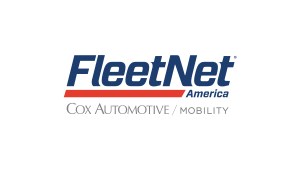 Contact: Fred.ligouri@daimler.com
DTNA Selects FleetNet as New Roadside Assistance Partner
PORTLAND, Ore. – Sept. 8, 2020 – Daimler Trucks North America (DTNA) announced today the introduction of new roadside assistance programs for both Freightliner and Western Star customers. Under the new programs, DTNA will utilize FleetNet America (Nasdaq: ARCB) to provide emergency roadside assistance services, including towing and recovery, mobile truck repair, tire repair, and more.
"While unanticipated breakdowns are an unfortunate reality of driving a truck, we want to give customers peace of mind that their issue is being addressed immediately and effectively," said Paul Romanaggi, chief customer experience officer, DTNA. "FleetNet's vast resources and 24/7 availability will help maximize uptime and get trucks back on the road as fast as possible to help our customers keep the world moving."
The new programs are designed to give Freightliner and Western Star customers a seamless customer experience. In many cases, customers will be directed to the DTNA service network for root cause analysis and repair, or when necessary to ensure faster assessment and initial diagnostics, from the closest FleetNet America service provider selected by the customer. Through both of the purpose-built programs, real-time updates will keep customers informed of the status of their repair. Customers can opt to receive updates via the FleetNet app, online, through text and email, or set up a custom communications system to best fit their needs.
In addition to the same features that Freightliner and Western Star customers received from DTNA's previous roadside assistance management services, FleetNet will also provide services such as VMRS coding for all events and more efficient invoicing. The combination of FleetNet's systems and vast network of service providers along with the size and diagnostic knowledge of the DTNA service network will immediately benefit customers and help maximize uptime. Additional program enhancements will be announced at a later date.
The new Freightliner and Western Star roadside assistance programs have replaced previous programs offered by DTNA.
For more information, please visit freightliner.fleetnetamerica.com or westernstar.fleetnetamerica.com.
About Daimler Trucks North America
Daimler Trucks North America LLC, headquartered in Portland, Oregon, is the leading heavy-duty truck manufacturer in North America. Daimler Trucks North America produces and markets commercial vehicles under the Freightliner, Western Star and Thomas Built Buses nameplates. Daimler Trucks North America is a Daimler company, the world's leading commercial vehicle manufacturer.