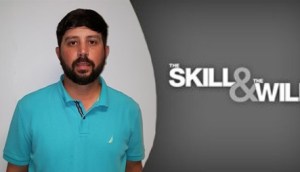 Sometimes creating a solution for a customer requires some out-of-the-box thinking, and FleetNet America employee Garrett Stroupe found a way to utilize an unusual source to help a customer in need.
A TMcare account representative with FleetNet contacted a customer about setting up an Occupational Safety and Health Administration (OSHA) inspection on the customer's crane trucks. The customer advised the representative that no vendors in their local area perform OSHA inspections. The customer requested FleetNet's help finding one.
The representative reached out to Garrett for assistance. Garrett, TMcare account rep leader, searched extensively through FleetNet's systems for a vendor but had no luck. With no potential vendors in sight, Garrett had to get creative.
He contacted the customer's local fire department to ask what vendor performs OSHA inspections on its ladders. As a firefighter in his hometown, Garrett knows OSHA inspections are required for ladder trucks. After the fire chief listened to Garrett's explanation and knowledge of the equipment, he was happy to help and provided the name of the vendor the local fire department uses for inspections.
Garrett contacted the vendor, and not only did the vendor perform an inspection for the FleetNet customer, the vendor can perform OSHA inspections for FleetNet customers nationwide.
Garrett's creativity led to a solution that many FleetNet customers may use in the future.