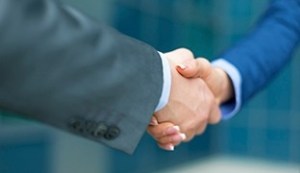 When a customer needed to find a large parking lot to hold 100 trailers, they called the TMcare® team at FleetNet America for help.
The TMcare team wanted to give the customer the best solution possible, so they reached out to the ArcBest Corporation real estate department for assistance in finding the perfect parking lot for the customer's needs. The customer required the parking lot for the trailers for several months.
The real estate team spoke to several contacts near the desired location, and their work paid off for the customer. They not only found one parking lot, but located several viable options for the customer.
They submitted the options to the TMcare team, who presented them to the customer. Stephen Crane, vice president of TMcare Operations for FleetNet America, said he was thankful the real estate department stepped up to help with this request.
"It was great assisting the customer in an area where they needed immediate help with a difficult challenge," Crane said.
The collaboration between the FleetNet TMcare and ArcBest real estate teams demonstrates the breadth of solutions ArcBest companies can provide.