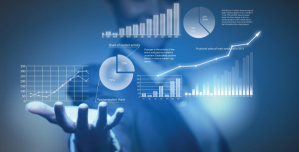 TMC and FleetNet America partnership
For more than 30 years, the American Trucking Associations' Technology and Maintenance Council (TMC) has developed recommended practices for the heavy-duty trucking industry — creating standards and procedures fleets can use in their operations. From suggestions on tracking total tire costs to guidelines for installing alternators, the council works to address issues in the industry. Currently, TMC is partnering with FleetNet America® on Benchmarkit, a fleet maintenance benchmarking program.
What is fleet benchmarking?
Simply put, fleet benchmarking is a method for identifying ways a carrier can reduce costs by comparing their fleet's performance to similar operations. The TMC/FleetNet Vertical Benchmarking program focuses on maintenance operations and measuring miles a fleet runs between breakdowns. By using the universal coding system Vehicle Maintenance Reporting Standards (VMRS), fleet managers are able to utilize their data to:
Discover changes and improvements they can make to reduce unscheduled roadside repairs
Better understand the effectiveness of their maintenance program by identifying a higher than normal roadside failure rate of specific systems

Fleet benchmarking benefits
The TMC/FleetNet Vertical Benchmarking program allows you to measure overall miles run between roadside failures against comparable fleets to determine if you're operating above or below the norm. Understanding how your unscheduled roadside repairs stack up against other fleets can help you determine if changes need to be implemented. Because data confidentiality is of utmost importance, this study creates an opportunity for fleets to learn without compromising business information.
Why use VMRS coding?
VMRS is widely used in the industry to capture breakdown and repair information, and will be used to provide insights for this study. Not only does it provide detailed information about each event, but it also ensures each participant is using the same metrics.
Current FleetNet customers with a full year of maintenance data can have their information uploaded into the benchmarking dashboard. Other participants can choose to have a certified VMRS specialist perform the coding — either in-house or through FleetNet services.
Join a benchmarking group
Interested in participating in the fleet benchmarking study? Sign up online to get started or get more information by leaving a comment below.