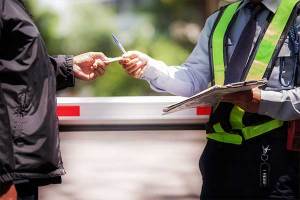 When was your last brake inspection?
Since 1998, more than 3.4 million truck brakes have been inspected as a result of the Commercial Vehicle Safety Alliance's (CVSA) Operation Airbrake Program. Each year, this program hosts Brake Safety Days across the United States, Canada and Mexico to ensure commercial vehicle brake systems are in proper working condition. The next event is coming up on September 7. Get ready by knowing what to expect and learning how to prepare your equipment and drivers.
What is Brake Safety Day?
Brake Safety Day is a one-day event in which law enforcement agencies inspect heavy-duty trucks and buses for brake system violations. The goal of the CVSA's program is to identify and remove any trucks with out-of-adjustment brakes and brake-system violations from the road to reduce the annual number of wrecks and breakdowns. The event also aims to educate carriers, maintenance technicians and drivers on appropriate maintenance and performance.
Why is it important?
Brakes are easily considered the most critical safety feature of any vehicle. When they aren't operating correctly, the likelihood of accidents and breakdowns increases. And not only do defective or out-of-adjustment brakes put you and other motorists in danger, they can also cause an officer to place your truck out-of-service, which significantly affects CSA scores. Carriers and drivers can benefit from this event by keeping their equipment in top shape and realizing the importance of doing so.
What is law enforcement looking for?
On September 7, 2017, Department of Transportation (DOT) officers and other law enforcement personnel will pull over thousands of commercial vehicles for assessment. Officers will conduct North American Standard Level I Inspections, which include a 37-step procedure that examines both the driver and the equipment.
When investigating the truck, officers will look for:
Out-of-adjustment brakes
Violations of the brake system (missing parts, air fluid leaks, and worn-out linings, pads, drums or rotors)
Violations of the anti-lock braking system (ABS)
When examining the driver, officers may ask to see their:
Commercial driver's license (CDL)
Medical Examiner's Certificate
Vehicle inspection reports
Electronic Logging Device or log book reports
Hours-of-Service (HOS)
Record of Duty Status (RODS)
If the officer finds any faults, the vehicle (or the driver in some cases) will immediately be placed out-of-service until the problem is corrected.
How to prepare
While truck brakes are designed to withstand a lot of wear and tear, they will become ineffective if fleets don't use proper maintenance techniques. Carriers can prepare their fleet and drivers for Brake Safety Day using these tips:
Schedule regular maintenance. Implementing a routine preventive maintenance program ensures all vehicle components receive the care needed to remain in good condition.
Test the brakes. Use performance-based brake testers (PBBT) to measure performance — the minimum efficiency for a semi-truck is 43.5 percent.
Educate drivers. Inform your drivers of the importance of this event and encourage them to report all brake issues to the fleet manager. It's also a good idea to have your drivers perform pre-trip and post-trip inspections on all brake parts to look for damage, corrosion, and loose or leaking hoses.
Do you have other questions?
If you have any additional questions, leave a comment below, and we'll answer shortly.