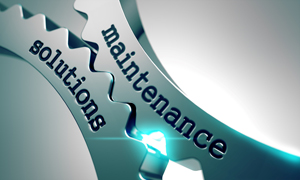 Maintenance and repair expenses are the highest fleets costs after depreciation, but chipping away at those costs can result in significant savings.
When Sunbelt Rentals embarked on a pilot project with FleetNet America, the rental company saw its average maintenance cost per on road unit per day drop from about $15 to about $11.
"I don't always expect to see that type of improvement over the entire fleet, but if we just saw a $2 improvement per day, that would be a $9.3 million average reduction in maintenance expense," said Eric Jahnsen, Director, Transportation fleet at Sunbelt Rentals.
To help mitigate costs, FleetNet America reviews every repair estimate, focusing on items that seem to be priced higher than the market or labor priced higher than the market. FleetNet America also identifies warranty opportunities, including occasions when tow truck expenses are covered under warranty.
"Those costs are helping us save $50 here or $100 there, but when you have 12,000 units, those numbers will start to add up significantly," Jahnsen said.
As part of the partnership, Sunbelt Rentals and FleetNet America improved the amount of time it takes for vehicles to be serviced. "We've come to see that time is much more valuable than the dollar-cost savings we experience. Vehicles down mean unfulfilled customer promises, drivers with nothing to do, and possible rental vehicles," Jahnsen said.
"There are a lot of cost savings involved with having vehicles available for us to make deliveries."
Sunbelt's downtime decreased to three days per vehicle from more than four days per vehicle. "A one-day improvement per month for every asset in the fleet would equal a $60 million annual reduction in expenses to the company's operating bottom line," Jahnsen said. "Whether or not we get that done for the whole company is unknown, but the opportunity to do that should not be ignored."
"Ultimately, long-term savings will come from data analysis," Jahnsen said. With the information FleetNet America provides, Sunbelt can track costs all the way down to major components and monitors the average cost per unit per day. "The pilot showed that of the three brands of heavy tractors we buy, there is a significant difference between one and the other two to maintain those," Jahnsen said. "Now that we have a much larger reporting size, we still see that discrepancy."
Costs can change significantly based on the type of transmission, the type of brakes, or the fuel type. Jahnsen said having this type of information will help Sunbelt make better purchasing decisions or make agreements based on the total cost of ownership rather than the original purchase price.
"I want to know how much it costs me to maintain an engine and the fuel economy over its life, but I also want to figure out what engine I want to buy for the future. I think it is equally as important," Jahnsen said.
Most importantly, Jahnsen said working with FleetNet America has enabled Sunbelt to focus on its core competencies.
"We're in the rental business, and that is what we're focused on. FleetNet America now handles maintenance so we can focus on what we do best," he said. "We're not focused on managing relationships with local service facilities to handle our maintenance."
FleetNet America®
Could you benefit from decreasing your maintenance costs? FleetNet America has a plan that will fit all of your needs. For more information, call 877-559-9640 or email sales@fleetnetamerica.com.