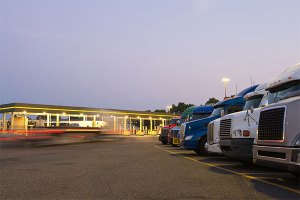 Travel centers to visit
If you're a professional trucker, you know how tiring it can be to drive hour after hour each day. Fortunately, there are plenty of places to pull over and rest. Truck stops offer a comfortable and safe oasis to eat, sleep and recuperate. And while there are thousands of travel centers to choose from, some offer certain amenities to make you feel a little more at home.
17 unique travel plazas
Long-haul drivers need more than just a clean restroom during a long trip — they also need showers, laundry facilities, and good food and company. Here are 17 popular truck stops worth visiting during a trip.
What's your favorite truck stop?
As a professional driver, you've likely pulled over at hundreds of truck stops. Did we leave any of your favorites off the list? Be sure to share them with us in the comments below.