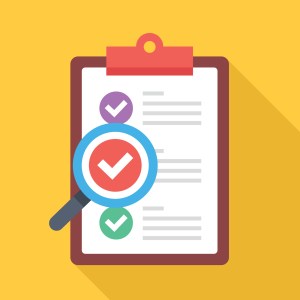 How the CSA program keeps roads safe
According to the Federal Motor Carrier Safety Administration (FMCSA), "More than 5 million truck and bus drivers share America's roads with more than 250 million motorists." With that many heavy-duty vehicles and personal cars on the road, safety is a major concern. To help protect all drivers, the FMCSA developed the Compliance, Safety, Accountability (CSA) program to monitor commercial carriers and encourage better on-road performance.
The program applies to carriers that have a Department of Transportation (DOT) number and uses information collected through roadside inspections and crash reports. When an accident or traffic violation occurs, the data is entered into the CSA Safety Measurement System (SMS), kept on file for two years and categorized. This data is used to determine a carrier's CSA score.
FAQs about the program
How are CSA scores calculated?
CSA scores are based on seven categories known as Behavior Analysis and Safety Improvements Categories (BASICs). Any time heavy-duty vehicles wreck, are stopped by law enforcement or are found guilty of a violation during a DOT investigation, an alert symbol is entered in the SMS and placed in the appropriate BASIC. The seven BASICs are listed below, along with violations that could signal an alert:
Unsafe driving. Careless or reckless driving such as speeding, improper lane change, not wearing a seatbelt, texting while driving, improper passing or following too close.
Fatigued driving. Operation of Commercial Motor Vehicles (CMV) by drivers who are ill, tired or not in compliance with Hours of Service (HOS) regulations.
Driver fitness. Drivers who aren't trained, lack a commercial driver's license (CDL) or have medical conditions that make it unsafe for them to operate a CMV.
Drugs/alcohol use. Driving under the influence of alcohol or illegal drugs, or impaired driving through the misuse of prescription or over-the-counter medications.
Vehicle maintenance. A CMV with improper shipment loading and securement, or mechanical dysfunctions such as inoperable brakes or lights.
Cargo-related. Unsafe transportation or handling of hazardous products.
Crash indicator. Any wreck will add to your crash indicator score, but those that include an injury or fatality will impact it more. Crashes are kept on file for two years, based on police reports.
The SMS uses this data to group carriers with similar events and rank them with a percentage ranging from zero to 100 — the higher the percentage, the worse the carrier's performance. Carriers that have extremely high scores are subject to further investigation by the FMCSA.
Where can I access my CSA report?
CSA scores became private when former President Barack Obama signed the Fixing America's Surface Transportation (FAST) Act on Dec. 4, 2015. Now, only motor carriers and law enforcement officers have access to them. If you have access, there are two ways to view your score — either enter your USDOT number and PIN into the SMS log-in page or log in to the FMCSA portal and click on the SMS link.
What's a good score?
The lower the score, the better. If you receive 65 percent or greater in any of the seven categories, you're likely to get a letter from the FMCSA and may undergo further scrutiny. Because hazmat carriers can pose a greater danger to roadways, they must maintain scores below 60 percent to prevent investigations.
How can I make improvements?
Receiving poor scores in one or more categories can help your company identify areas that need improvement. Carriers can improve their scores by:
Hiring drivers with experience and keeping them updated on training
Understanding each BASIC and how to comply with them
Developing a plan with loaders and drivers and having routine meetings for training, understanding and discussion
Starting a Preventive Maintenance (PM) program to stay in compliance with vehicle maintenance
Do drivers have individual CSA scores?
Drivers don't have CSA scores, but they do have Pre-Employment Screening Program (PSP) scores. These are unavailable to the public, but carriers can request access to them via the FMCSA. Usually, they're obtained during the hiring process to make sure a driver is qualified and doesn't have any serious violations tracked to his or her record. When a driver infraction leads to a carrier CSA violation, it can impact the driver's safety record and hurt his or her PSP score.
Can't find an answer to your question?
If you still have questions about CSA scores and how the program works, or if you're interested in more information about starting a preventive maintenance program for your fleet, leave a comment below.